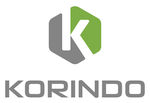 Bogor, Indonesia, Feb 11, 2023 – (ACN Newswire via SEAPRWire.com) – After three years of planting and maintenance under Korindo Foundation's care, Pakansari Stadium's urban forest (or Pakansari City Forest) was finally handed over to the Bogor Regency Government at the beginning of February 2023.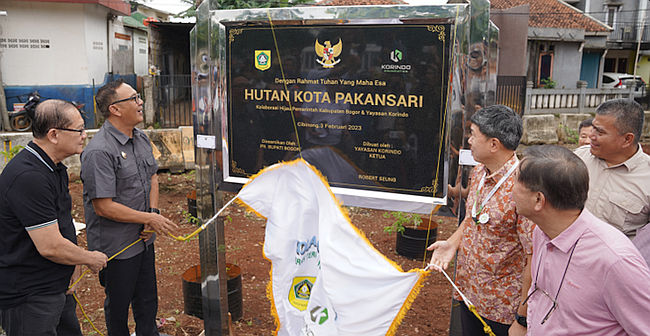 Rows of Eucalyptus deglupta trees green the areas of Pakansari City Forest in Cibinong, Bogor Regency (West Java, Indonesia) [Image: Korindo]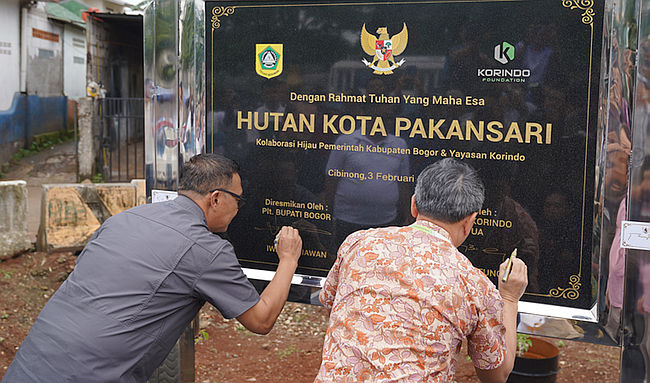 Chairman of Korindo Foundation Robert Seung and Bogor acting regent Iwan Setiawan signed the handover plaque. [Image: Korindo]
Korindo Foundation Chairman Robert Seung performed the handing-over ceremony with Bogor's acting regent Iwan Setiawan, the handover fulfilling the region's dream of owning a lush urban forest. Pakansari City Forest is, in fact, the first wooded area to be established in Bogor Regency.
"Through the Green Collaboration program, Korindo Group and Foundation are committed to supporting government efforts that keep our country's natural environment and our beloved Earth sustainable," said Robert Seung in his opening speech.
This green space was actually a part of the regency government's masterplan, but for several reasons, its construction was put on hold. The project only saw the light in November 2019, when Korindo Foundation agreed to help out with the development.
And that's how the commitment to revitalize the land outside Pakansari Stadium began. Starting with 1,294 Eucalyptus deglupta saplings, the Foundation kept planting until a total of 1,800 trees were reached, adorning a two-hectare area that's sectioned into six planting zones.
For the next step, tree and land maintenance, local residents were given a chance to participate. Together with the Foundation, they conducted regular plant care that involved cutting weeds, cleaning up fallen branches, and pulling tangled weeds.
"After three years, I think we can all see how these seeds we planted have very much thrived and grown so large, making this place greener and much more pleasant to the eye. And from this forest, we can enjoy cleaner and fresher air," said Robert Seung.
About Korindo
Korindo Group (Korindo) was established in 1969, and consists of companies engaged in the field of natural resources, industrial paper manufacturing, heavy industry, logistics, finance, and property. As one of the major corporate groups in Indonesia, Korindo has contributed significantly to the nation's development in various ways. Visit https://www.korindonews.com, and watch the video www.korindo.co.id/group-profile/.
Through Korindo Foundation, we have a responsibility for building sustainable communities in various fields through our Corporate Social Contribution (CSC) programs. Our CSC activities focus on strategic, systematic and sustainable programs through 5 main program pillars, namely Education, Health, Economics, Environment, and Infrastructure. Learn more at https://korindofoundation.com.
Copyright 2023 ACN Newswire. All rights reserved. (via SEAPRWire)